Garment Accessories Manufacturer & Supplier
Non woven fabrics are flat, porous sheets that are made directly from separate fibers or from molten plastic or plastic film. Non woven fabrics provide specific functions such as absorbency, liquid repellence, resilience, stretch, softness, strength, flame redundancy, wash ability, cushioning, filtering, bacterial barrier and sterility. These properties are often combined to create fabrics suited for specific jobs, while achieving a good balance between product use life and cost.
Type : Viscose, Polyester, Cellous based ( made from pulp wood)
Weight : 15 GSM - 100 GSM
Feel : Stiff, Soft
Structure : Basic, Fusible Fusible Non Woven Interlining is available in microdart and calendardart, both available in 100 cm - 150 cm width.
Colors Readily Available : white, charcoal, black, however other colors can be dyed as per requirement.
Finish : soft, medium and stiff.
Characteristics :
High technical powder dot coating with fine mesh.
Safe for laundry, wash and dry cleaning.
Various fashion colors.
Excellent bond strength.
Controlled shrinkage
Fine silhouette.
Good Maintenance
Quality :
Suitable for very fine, light, soft and fabric in microns
Available to maintain the property of fabric due to soft touch and abundant elasticity
Good bond strength and less strike back though
Good maintenance
Good washing resistance and shape-retention after washing
Good drapability and elasticity
Easy to work due to excellent dimensional stability
For use in :
Casual shirts, women wear & T-shirts
Embroidery backings
Cover stock for diapers, sanitary pads and incontinence pads
Computerised Pads
Breast Cups / Foam Cups :



Shoulder Pads :



Fashion Shoulder Pads:


"Kotak" Ring Adjuster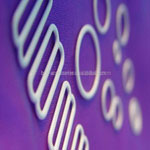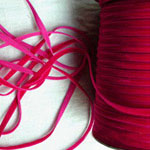 Complete package of trims needed to make world-class lingerie.
These include :
Plastic Ring Adjusters & Buckles
Velvet Tape
Metal ring and sliders
Transparent shoulder straps
Water Soluble Backings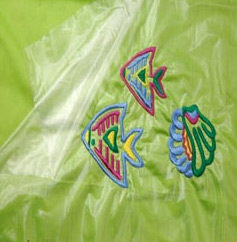 Shagun's another world-class product, Water Soluble Backings, from Japan.
Instant water-soluble
Suitable for all Embroidery application
Dissolves in just 30 seconds
Extra low formaldehyde content, thus safe for children
We also have the standard 2 - way tear able Embroidery backings.
Mobilon Tape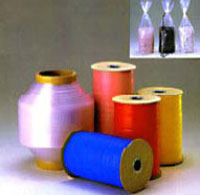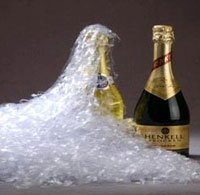 MOBILON, a world-class product has been developed by Nisshinbo. MOBILON is a special extruded polyurethane tape possessing a number of unique characteristics which the existing rubber and other synthetic resins do not have.
Oeko Tex Standard approved Needle hole does not elongate on stretching.
Mildew resistant
Longer life
Width starting from 2mm to 30mm
"Chaco" Marking Products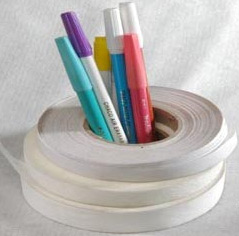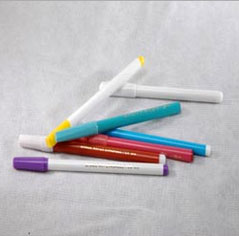 These pens are the most preferred marking pens and works well for different markings like Pocket Placement, Embroidery, Button hole, Label, Collar centering etc. These are available in two different types
Vanishes with Water
Vanishes with Air within 2 hours
Vaporable chalk also available. Vanishes on application of heat
Pens :
Water Erasable Pens.
Air Erasable Pens.
Pencils :
Water Erasable Pencils Available in colors.